Welcome to Danville Community College!
As the president of DCC, I am proud and excited to welcome you to an organization that is student-focused, committed to excellence, and that offers educational options to meet the personal and professional objectives of our diverse campus family. DCC serves in an essential and vital role in the City of Danville, Pittsylvania County, and Halifax County by providing high-quality, flexible, and accessible educational opportunities for everyone. I want to personally welcome you into our inclusive and diverse campus community!
From your first moments on campus or attending online, to the moment you walk across the stage for graduation, we will be with you every step of the way. We know that students face a multitude of hurdles in their educational and career journeys, so we want to prepare you to deal with them successfully. DCC provides students with an exceptional experience that educates, challenges, and prepares you to lead a life where your personal goals are met and exceeded. We meet you where you are and take you where you need to go, changing and enriching lives along the way.
Most of all, we are looking forward to serving you, our students, as you take full advantage of the many opportunities provided by Danville Community College.
Congratulations on becoming a DCC Knight!
Dr. Jerry Wallace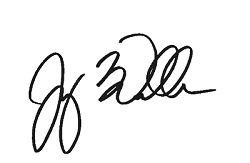 President, Danville Community College
Contacts
Connie Wann
Executive Assistant to the President